#
Milão
Visit the Biblioteca degli Alberi and discover Milan new image!
In the last few years Milan has been undergoing major urban refurbishment. Porta Nuova is with much certainty one of the most interesting areas from an architectural standpoint. It is just a 15-minute walk away—through the intriguing Brera district—from our hotel.
It is in this very district that urban regeneration has reshaped Milan's image and the Biblioteca degli Alberi is definitely one of its most ambitious projects. It is a public park with 450 trees and at least 100 different species of plants which have been planted by the thousands.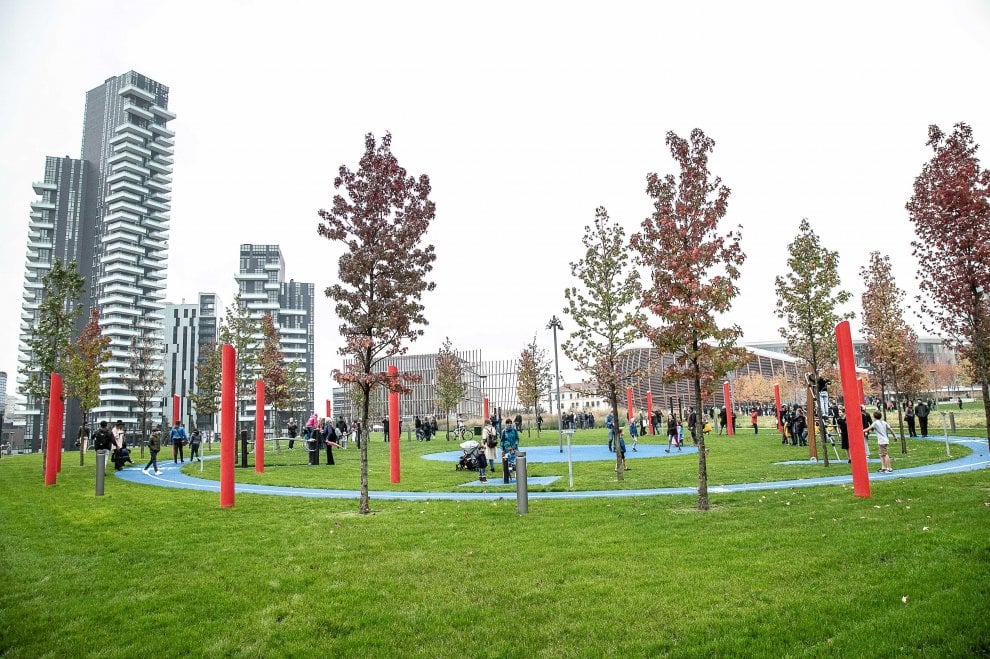 Hotel Manzoni is a stone's throw away from Porta Nuova—a true contemporary and multi-purpose centre. The Biblioteca degli Alberi is, along with Piazza Gae Aulenti and Bosco Verticale, among the district's most impressive sights.
The park stretches on almost 100,000 square metres making it Milan's third biggest. It has bicycle paths, areas designed for sport activities, vegetable gardens and food stalls for those who want to easily enjoy a break. Guided and educational tours as well as public lectures are just a few of the many organised activities tourists and citizens of Milan alike enjoy at the park.
Thanks to this brand new 'green lung', Milan could redefine itself anew, away from its grey image of the past, becoming a beloved destination for those seeking a wide spectrum of activities as well as open-air spaces.
The park is open daily until 11pm. Its rich vegetation—its collection of trees as well as its 35,000 square metres of meadows—connects the surrounding neighbourhoods to the main offices of several companies which turn Porta Nuova into one of the most vibrant areas of the city.
During your stay at Hotel Manzoni it will be a pleasure for us showing you the way to the Biblioteca degli Alberi, informing you about the most interesting activities taking place there and helping you discovering one of Milan's many facets!
Write us for further information
& book your room on our Official Website!